Duration
18 Days – 9 contact sessions, 1 hour every alternate day.
Online
Mode: Online – Zoom
Who can attend the Program?
Pregnant Female
Married couple planning for pregnancy
What are the 9 sessions?
Session 1
Understanding the Journey from Conception to Child Birth
Session 2
Nutrition & Diet During Pregnancy
Session 3
Mind Body Balance during Pregnancy
Session 4
How to overcome challenges during pregnancy
Session 5
Practicing Yogasanas during Pregnancy
Session 6
Pranayama & Breathing Techniques during Pregnancy
Session 7
Preparing to Welcome your new born
Session 8
Emotional connect with foetus in womb
Session 9
The Miracle – Called Pregnancy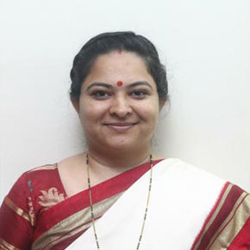 Dr. Ruta Sawarkar
Program Facilitator
Founder – Brainberg MBBS, DCH – Pediatrician, Psychology Expert.
20+ years of experience in treating and counselling patients
Mentor of Change NITI Aayog, Govt. of India
A recipient of distinguished 'Gargi Puraskar'
Has been associated and worked with number of research institutions like Lokmanya Medical Research Center, Pune, Institute of Integrative Health Care, Pune where she was also Medical Superintendent
Has also worked with several schools, foundations and institutions for training of students, parents and teachers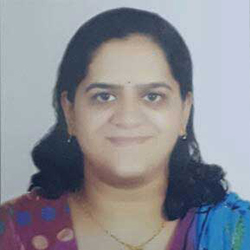 Dr. Swati Rahane
Program Facilitator
BAMS, MD Ayurveda, Yoga Teacher
15 + years of experience in the field of Ayurved, Panchkarma, Dietetics & Yoga therapies.
Certified Ayurvedic Dietician propagating importance of Healthy Diet for maintaining Health & Wellness as well as treating various illnesses.
Certified Yoga Therapist with specialization in Medical Yoga Therapies. Conducting Yoga Therapy classes & special sessions as per health requirements.
Focused on improving Physical and Mental health by following Ayurvedic and Yogic Life style principles.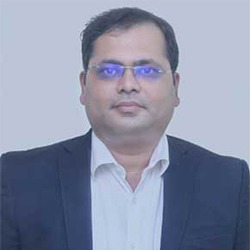 Dr. Vishal Sangle
Program Facilitator
Co-Founder & CEO Brainberg BHMS, MA (Clinical Psychology), Doctoral Scholar (PhD), SPPU. Young Scholar – International Test Commission( UK)
12+ years of clinical, IO and counseling experience.
NITI Aayog Mentor of Change, Govt of India.
Member of American Psychological Association & SIOP.
Member Board of Studies – MGM University, Aurangabad.
Member of Committee for Accreditation of Psychometric Tests, Indian Institute of Business Psychology.
Visiting Faculty Infini Institute of Construction Program Management.
Expert in construction and administration of Psychometric Assessments.
What you get ?
A comprehensive way to handle challenges in
pregnancy
Learn & practice yoga and diet during
pregnancy
2 tests to know your well-being and stress index during
pregnancy
A carefree and happy child bearing and child birth
experience